News
Citiți postări pe

PORTLAND TRUST ANNOUNCES THE COMPLETION OF J8 OFFICE PARK PROJECT
23/09/21
Portland Trust officially opened J8 Office Park project, located in the immediate vicinity of the Jiu subway station. The developer organizes a soft opening on Thursday 23rd, to acknowledge the formal completion and handover of the building from the General Contractor, Bog'Art. The office complex comprises 46,000 sqm net leasable area including approximately 3,000 sq m of retail and leisure space. The mix of leisure and services include World Class Fitness, Mega Image, Stradale restaurant, Mobile Pet, Coffee Island, X-Time, Pain Plaisir, Medy Sportline, Medicover and most recently Medima Health, who operate a specialist CT and MRI scanning business.
Citește mai mult (Engleză)

PORTLAND TRUST LEASES 2,500 SQM TO EUROINS IN J8 OFFICE PARK
28/07/21
Real estate developer Portland Trust announces the leasing of an area of ​​2,500 square meters, located in building A of the J8 Office Park project, to Euroins Romania, important insurer on the local market. Portland Trust is preparing to complete the construction works for J8 Office Park office complex, this month. The project is located in the immediate vicinity of the Jiu subway station, in the New Bucharest neighborhood of the Capital. About 55% of the 44,000 square meters of building A have been pre-leased to Ubisoft Bucharest, the developer of well-known video games, including Assasin's Creed, which will have its regional headquarters here. Euroins thus becomes the newest tenant of J8 Office Park, occupying almost the entire second floor of Building A.
Citește mai mult (Engleză)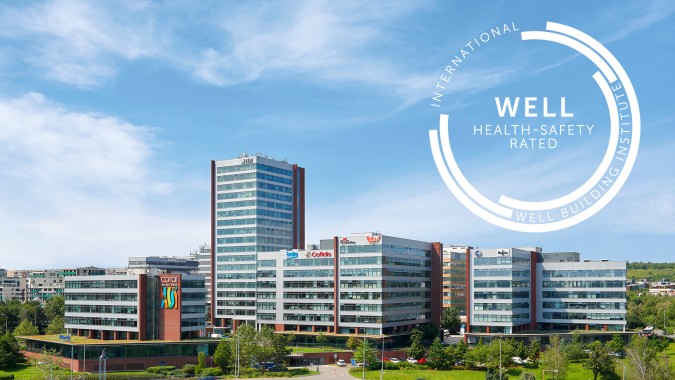 Coral Office Park is first in Czechia to receive Well Health-Safety Rating
23/03/21
Coral Office Park in Prague had earned a WELL Health-Safety Rating from the International WELL Building Institute (IWBI). Coral Office Park is the first office park in the Czech Republic to achieve this evidence-based, third-party verified accreditation focusing on operational policies, maintenance protocols, user engagement and emergency plans to address a post-COVID-19 environment, now and in the future.
Citește mai mult (Engleză)
Videoclipuri
Vizionează mai multe pe

J8 Office Park Trailer - English version
Urmărește pe YouTube

Coral Office Park
Urmărește pe YouTube

Portland Trust 20 years, September 2017
Urmărește pe YouTube