Naše mise
Portland Trust se zaměřuje na development komerčních nemovitostí zejména pro administrativní a obchodní využití a lehký průmysl.
News
Číst příspěvky na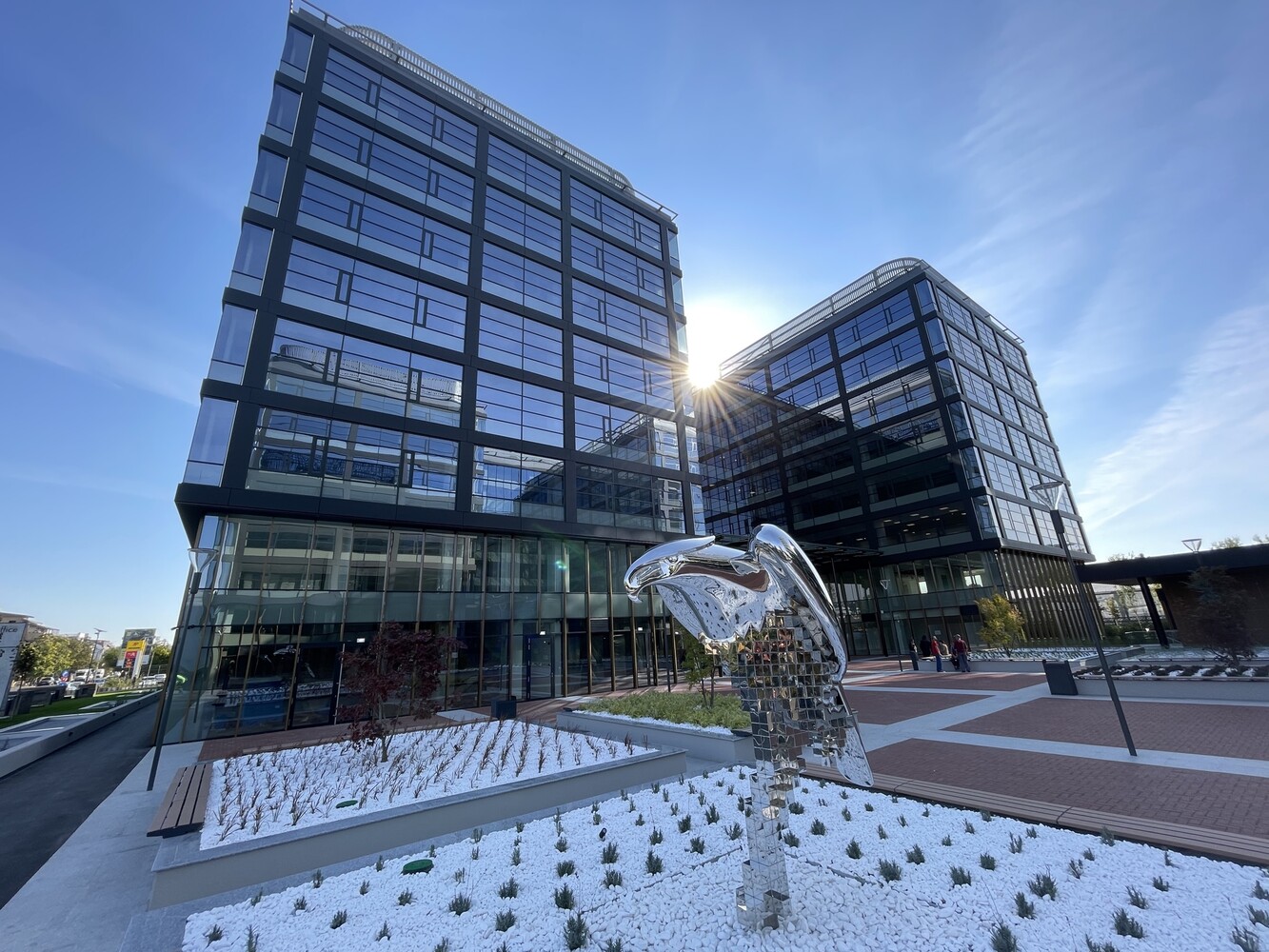 J8 Office Park won two CEEQA awards
5. červenec 2022
We won two awards at this year's Central & Eastern European Quality Awards (CEEQA) held in Warsaw and attended by over 700 delegates from throughout the region. J8 Office Park was awarded the "Aiming 4Net Zero Building of the Year" and " SEE Office Building of the Year" distinctions, confirming that the building is highly efficient with innovative HVAC and MEP technology and has set new standards in the office sector. The project has reached a new level of performance in terms of working environment and ESG standards, with exceptional air quality close to the hygienic requirements of the medical industry.
Přečíst více (Anglicky)

Portland Trust receives two HOF Awards for the J8 Office Park project
22. duben 2022
We are proud to announce that our newest office project has been awarded "Best of the Best Office Development" and "Best New Office Leasing Transaction" at HOF Awards 2022! J8 Office Park, an office complex comprising approx. 46,000 sqm of net leasable area, was completed by Portland Trust in October 2021 and is located in Bucharest Noi, close to the Jiului metro station. The Best of the Best Hall of Fame Awards is the climax of the CIJ Awards series, with the regional winning projects and companies from around Central & Eastern Europe competing against each other.
Přečíst více (Anglicky)

PORTLAND TRUST ANNOUNCES THE COMPLETION OF J8 OFFICE PARK PROJECT
23. září 2021
Portland Trust officially opened J8 Office Park project, located in the immediate vicinity of the Jiu subway station. The developer organizes a soft opening on Thursday 23rd, to acknowledge the formal completion and handover of the building from the General Contractor, Bog'Art. The office complex comprises 46,000 sqm net leasable area including approximately 3,000 sq m of retail and leisure space. The mix of leisure and services include World Class Fitness, Mega Image, Stradale restaurant, Mobile Pet, Coffee Island, X-Time, Pain Plaisir, Medy Sportline, Medicover and most recently Medima Health, who operate a specialist CT and MRI scanning business.
Přečíst více (Anglicky)
Videa
Shlédnout více na

J8 Office Park Trailer - English version
Shlédnout na YouTube

Coral Office Park
Shlédnout na YouTube

Portland Trust 20 years, September 2017
Shlédnout na YouTube